Reliance Gear News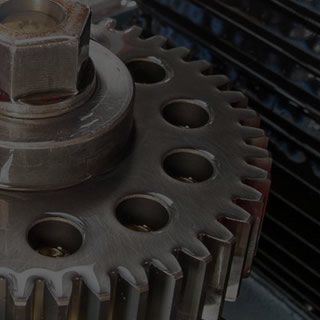 Reliance Gear
News
Reliance Gear Invests Millions in New Capabilities
The first steps have been completed on Reliance Gear's aggressive, multi-million dollar capital investment and plant expansion program – all designed to help double revenues over the next five years. With the addition of a second manufacturing facility for milling, turning, testing and assembly, a host of highly productive new machines, and significant additions to our skilled personnel, Reliance Gear is well-positioned to take on a much broader range of gear, and non-gear parts production challenges.
Win-Win at Gear Expo, Booth #858
Make Reliance Gear your first stop at Gear Expo this year. We're anxious to discuss how we can apply our many capabilities to meet your toughest gear production challenges. Plus, you'll have a chance of winning an iPad Mini just for stopping by.
Finishing 4-5 times faster with our new Höfler Helix 400 SK Gear Grinder
When you ask Reliance Gear Engineering Manager Ron Poat what he likes most about the new Höfler Helix 400 SK Gear Grinder that's been up and running at Reliance Gear since May, he's hard-pressed to pick just one of its many impressive features. But if he had to choose, he says, it would have to be speed!
"The cycle times on the Höfler are remarkable, even when compared to an older Höfler CNC Grinder that we're still using," Ron says. "For example, we're doing a large, high quality (ISO 7 NP, AGMA Class 12) helical gear for our parent company, with a complex gear geometry calling for lead crowning as well as a modified tip (involute) modification, and we've cut production times from what would have been about 38 minutes per part on the older machine to just 8 minutes."
The new Höfler also gives Reliance Gear several grinding wheel options and more flexibility to better accommodate any customer requirement on parts as large as 400 mm in diameter, whether high volume production runs of just one part number, or parts in lots as small as one. "The Höfler gives us the flexibility to use dressable CBN and non-dressable CBN wheels to meet the particular requirement," Ron says. "We can quickly dress a wheel for the particular form requirements of one part, or use a non-dressable wheel with the form already dressed into the wheel for parts that we're producing large numbers of now and downstream. We've already taken on work for our parent company involving over 90 different part types, thanks to this new machine."
Ready for Battle: Shock Absorber Assemblies for Israeli Defense Forces' Tanks and APCs
Shock Absorber Assemblies for Israeli Defense Forces' Tanks and APCs
The Israeli Defense Forces are reputed to be one of the finest, and best equipped, armies in the world. Shock absorber assemblies for their battle-proven Merkava Mark 4 Tank and Namer Armored Personnel Carrier (APC) now come from an equally 'battle-proven' new source: Reliance Gear. Our new 30,000 sq. ft. 'Plant #2' manufacturing facility, located a short distance from our main plant in Addison, IL, has begun producing shock absorber assemblies for the Merkava Mark 4 and Namer every month, now that the tough 'first article approval' process has been completed.
Remarkably, the ramp up for production of the shock absorber assemblies didn't really begin until late 2012, according to Reliance Gear Quality Control Manager Kevin Owens. "In a few short months we've created a manufacturing environment with all the advanced CNC turning, milling, testing and assembly resources needed to produce relatively high volumes of this important assembly, along with a suspension system for the same vehicle starting sometime in July," says Kevin. "It's shown how Reliance Gear will do what it takes to meet the demanding challenges of a customer half a world away."